Inductee Hall of Fame 15 December 2012
Claude Thomas Best was one of Tasmania's finest greyhound trainers. He was born 20 October 1893, and was child number fourteen amid seventeen brothers and sisters. Claude had five sons and two daughters to two marriages, and was a placid, easy going man unless you upset him, but a strict task master when it came to his dogs.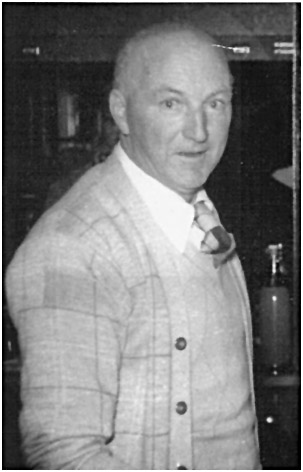 A close knit family man, he was a butcher by trade, and worked in his son Athol's butcher shop in Newdegate Street, North Hobart. May Best, wife of Claude's son Claude Junior (co-incidentally inducted into the Tasmanian Thoroughbred Hall of Fame this year ), lived with him while the sons were at war during the "Red Avis" years, and helped with dog training duties from his property at 271 Bathurst Street in Hobart.
She recalls how Claude paid such strict attention to detail with all matters greyhound, how the dogs came first and the kennels were kept as spotless as the house itself. The dogs were worked hard, as most "old time" trainers did, indeed, if they trialled at the T.C.A., they were walked there, trialled, then walked home.
In 1946, when the Hobart Thousand first became worth one thousand pounds to the winner, and Australia's richest race, Claude won it with Dick Baker's Ebon's Own. Baker had purchased him for 150 pounds from N.S.W. and Claude had to nurse him back from a serious leg injury which saw him nearly miss the race.
Other feature wins included the 1954 Launceston Cup with star chaser Martin Bluff, 1943 Sprint Championship of Tasmania with the champion Askalon (later a champion sire as well), and Atwell's second in the 1941 Gold Collar.
Claude Best died on 19 November 1957, and is remembered as one of Tasmania's finest greyhound men of the early years. Involved from childhood days, he loved the open coursing, indeed winning the prestigious Waterloo Cup on two occasions. He was far more than the trainer of Red Avis. He was the leading trainer at Hobart between 1941 and 1944, and was always one of the leaders in the training ranks. He enjoyed enormous success with some of the high profile dogs of the day.
Best had a litany of other stars including, Qualitere, Rajah's Double, Silver Remie and the mighty Krafter,as mentioned, later to be a wonderful sire as well. Claude Best also stood at stud, several of the Irish imports that Arthur Morgan is famous for introducing into Australia.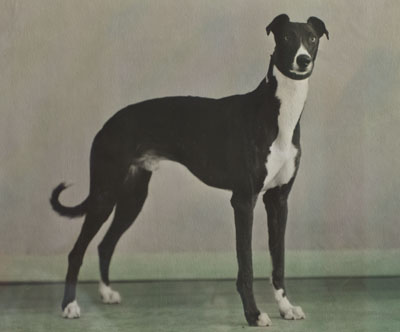 A Mercury quote from 1942 sums up both Red Avis and Claude Best. "Best bitch ever to date….. a genius at the rails run…. has enormous sprint passing the kennels area…..great merit to the trainer for keeping her at concert pitch for so long….." Fittingly Claude Best joins the Tasmanian Greyhound Hall of Fame.