Hall of Fame Inductee 2018
Peter Wright was born at Evandale on 7 November 1932, the eldest son to Maxwell and Ruby (nee Murray), and he had a brother Dale and sister Dierdre (now Holder). He grew up and worked in Launceston, and his later interest in the sport of greyhounds was not by family but by association.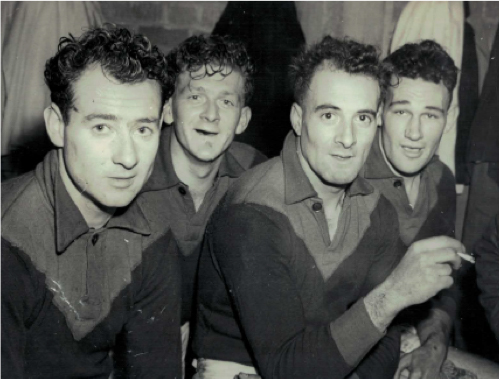 Peter Wright's record as a sportsman was enviable. Best and fairest two years running at Launceston High School, he played senior football with Longford at age 16, before transferring to Cornwall. Later, he played just shy of 100 games for East Launceston. He captained Evandale cricket team in "A" grade for 20 years, and represented the Wilmot Association in Country Week. He also competed in swimming, tennis, basketball and baseball, and at the third national service intake at Brighton, won the heavyweight boxing championship.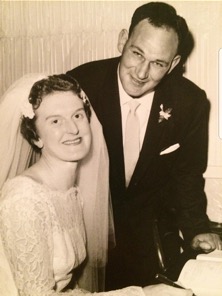 Peter Wright married Coral Mason on 9 July 1960 at the Methodist Church, Sheffield. Living in Launceston they had three daughters, Robyn, Dianne and Petrina. Career wise, Peter worked for Accountants Douglas and Fraser for three years, before purchasing the Hospital Service Station in Charles Street Launceston in July 1957. He won awards from Neptune Oil for his quality of service in that Industry. Prompt, courteous, efficient and detail to attention, were some of these qualities he took with him into greyhound racing. His entry into same would have been influenced by the fact that his wife Coral had three brothers in Des, George and Peter, deeply ingrained in greyhound racing, plus lifelong greyhound trainer Morrie Strickland was a panel beater, working in Peter's business for some time.
Arthur Morgan's 33 year reign as H.G.R.C. Secretary, and virtual "Lord" of all matters greyhound, ended on 2 October 1967. Peter Wright's unenviable role as successor commenced that same day, chosen by the H.G.R.C. Committee over six other applicants from three States. Wright's credentials were first class. He was a trained accountant, an essential qualification for running what was now a large business. Peter had taken up greyhound racing in 1961, mainly for exercise, but he embraced the Sport with great passion, and in a variety of areas, giving him an intimate understanding of the sport.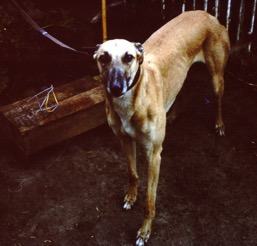 Wright kept meticulous records, even before he entered the H.G.R.C. Offices, where he maintained a comprehensive daily diary of all his greyhound duties and activities during his 6 years, 10 months and 29 days in charge. From when he started owning and training his own dogs in 1961, until giving it away to move South for the new job, he diligently kept a balance sheet of all his outgoing expenses, such as feed, petrol, nominations, medications etc.; and incoming funds from prizemoney and punting. In the period encompassing 1 January 1965 to 31 December 1966, Peter had 49 winners. Stake money after expenses, amounted to some $1250, whilst his punting on same netted a further $2770, yielding a net profit of $4020. This enthusiastic attention to detail was one of the many outstanding qualities he brought to the new job.
Peter Wright was also quite successful as an owner and trainer. He part owned the top notch sprinter Lallawa Prince which won 28 races, including the 1962 Devonport Cup for trainer Johnny Lewis. The classy Vulperra provided his greatest success as an owner/trainer, scoring in the 1965 Maiden Thousand. Peter later sold Vulperra to Sydney interests, along with his very smart bitch Trim Miss In 1967, he retired from racing at a time when he was the trainer of two backmarkers at White City………Gambier Dream in top grade and the hurdler Darkie Charles. This pair was also trained for Peter for a period, by Graeme Moate, with whom he had a close association. Silver Bound won 7 races for Peter in 1966, whilst other useful performers under his mentorship included Laurie Logan, Polly's Peter, Gay Gavotte, Mac's Jet and Gentle Rhythm, which won a low grade division of a Nelson Cup.
Apart from training, Peter Wright was the Secretary – Treasurer of the Launceston Owners, Trainers and Breeders Association, and the creator and inaugural Editor of the Launceston Greyhound Monthly News. All things considered, Peter Wright at age 35, was an outstanding candidate for the H.G.R.C. Secretary position. A young man filled with ideas and enthusiasm was the injection required to launch the Club into a new era of prosperity.
As his seven year tenure unfolded, Wright developed a number of initiatives that proved outstandingly successful, perhaps the first being to convert a loss of $11,240 in Morgan's last full year, to a profit of $68, and then $1,595 for his second season.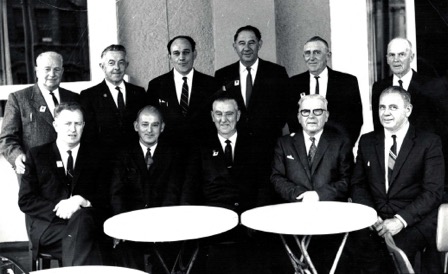 In 1968 the practice of running fields of eight instead of the traditional ten was trialled, and became the status quo. This pleased the owners and trainers with cleaner racing assured, despite twenty two less greyhounds racing at each meeting. Betting turnover was not adversely affected. Wright also favoured the Owners and Trainers push for leading their own charges on race night, but the H.G.R.C. Committee continued to oppose the suggestion, and it was to take much longer to be implemented.
In June 1969 it was the new Secretary that suggested a new feature event to be run in October ……the Tasmanian Gold Cup for local greyhounds only. Only average crowds attended the heats, but the semi -finals and Final were a resounding success; Gallipoli veteran Les Gunton's great chaser Summer Idol being the inaugural victor. Today the Gold Cup still remains second only in prestige in Hobart behind the "Thousand".
By 1970 Wright realised the need to address the Club's stagnating finances and lack of promotion in the sport. He convinced the Committee to implement both a Finance and Promotions Sub – committee. An increase in admissions, trial fees and annual member's subscriptions, enabled Wright to increase stakes at Hobart. Unfortunately, the Finance committee gradually waned with only Peter willing to drive it.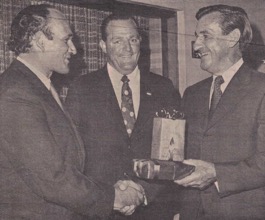 However, the Promotions Sub- committee was a resounding success. Promotional nights with the North Hobart Football Club and groups such as the Postal Institute, E.Z. Social Club, Fisheries, Tasmanian Kennel Club and others, saw many new visitors to the dogs. Wider publicity for greyhounds was initiated with advertising jingles, and Charity nights……a profit of $1408 was made at a Miss Tasmania Charity meeting. Greyhounds made front page Mercury coverage, and the ABC's "Line Up" programme ran a feature on the Hobart dogs. Under Wright's leadership, TV advertising was used for the first time with the 1972 Hobart and Maiden Thousand, resulting in a profit of $11.195. Also, the Saturday Evening Mercury was convinced to increase its coverage of Hobart dogs from one page to three, whilst greyhounds were now featured on T.V.T.6's Sunday Sport. 7HO also initiated a Thursday and Friday night radio greyhound segment. By 1973 these promotions had reaped a 24.8% increase in turnover, and amazingly the nine meetings of the "Thousand" carnival saw Turnover exceed a million dollars for the first time.
Ever the trailblazer, and devoted to the improvement of greyhound racing, Peter was forever making improvements at the track. These included a permanent inside fence, reintroduction of the white hare, extension of distance races from 685 to 737 yards, and safer brush hurdles. He modified racing rugs, improved the on course PA system, and reintroduced qualifying heats on trial nights, which was most popular with trainers. He also was a regular contributor to greyhound journals.
Peter Wright exhaustingly pursued the State Government over the lack of funding for greyhound racing. He wrote many submissions for a better deal, pursuing funds from the Racing Assistance Fund, from the Unclaimed Dividend Fund and the annual carve up of the "stake money pie", but as usual, these deputations were not answered favourably. In general, the H.G.R.C. had a reasonably amicable relationship with lessees of the T.C.A.……..namely the Tasmanian Cricket Association. However, despite all major buildings, which included two grandstands, and most of the improvements coming from money earned through greyhound racing, the Club was constantly harassed, and most unjustifiably for more rent. Upgrading of café and toilet facilities were driven by Peter Wright, however the Hobart Football Club trumped the H.G.R.C. in receiving bar and alcohol rights, though greyhounds did receive a commission on race nights.
Peter Wright played no small role in securing the 1971 National Distance Championship for Hobart, but it took twelve months of exhaustive preparations. A raging success, the 737 yard Feature was won by the Victorian star Saki Dasher, but Tasmanian champions Old Hobbs and Summer Idol filled the placings. It's no wonder, that in 1972, Peter Wright was elected to the Committee of the Commonwealth Greyhound Association, where he was regarded as an innovator. Such was the esteem in which he was held, that he was approached by Western Australian delegates to accept the Secretarial post of the new Perth greyhound racing complex in 1974.
There were two significant factors contributing to the ill heath that saw Peter Wright announce his resignation in 1974. One was the excessive work load carried by this conscientious man. In 1972 alone his hours exceeded 76 a week, more than 80 at carnival time. Whilst the Committee eventually provided him with an Assistant Secretary in Chris Cowen come 1973, the exhaustive tax of stressful, unpaid hours had taken their toll. The second debilitating factor was the constant acrimony and wrangling he had to confront, as the face of the H.G.R.C. Perpetual negotiations with the Owners and Trainers, the Bookmakers Association, the Tasmanian Racing Commission, the other T.C.A. tenants, as well as his own Committee and National Coursing Club Committee……….whilst working above and beyond with his normal duties, was too massive a tariff. His last day as Secretary was 31 August 1974. One could argue the H.G.R.C. never recovered from his loss. The subsequent turmoil the Club endured during the remainder of the Seventies would have been markedly different under his leadership.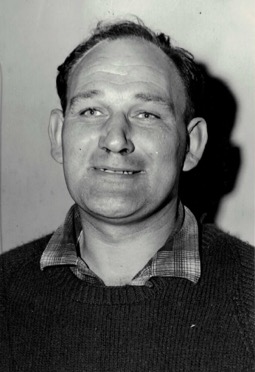 In February 1975,and less than six months after resigning his post with the H.G.R.C., Peter Wright tragically died as the result of a cliff fall at Clifton Beach, when searching for driftwood. He was only 42. The greyhound community and all that had the privilege to know him mourned.
Page 74 of "Go Greyhound, 50 Years of the Hobart Greyhound Racing Club" says it best.
"Peter Wright was an honest and upright man. He left the sport on a higher plain than he had found it, for he was an able administrator, had the sense to foster and promote the sport to the public, and knew the interests and fears of the men and women most involved in the sport, the owners, trainers and breeders. He found it difficult to delegate work either to his Committee or to his Assistant when he was appointed, through a fear of what he didn't do himself might not be done properly. The sport of greyhound racing owes a debt to Peter Wright." That debt is now part paid with his induction into the Tasmanian Greyhound Hall of Fame."